This weekend Jason and I celebrated our five year anniversary! Time is a funny, funny thing. I remember when we first got engaged six years ago, thinking how fun it'd be to celebrate our five year wedding anniversary in Hawaii, or somewhere BIG. After all, I'd be in my thirties by then and a legit adult, right? (see more wedding photos from Style Me Pretty, here)
….ha! I don't know that I am wiser, just a little older, but there is no one else I'd rather be married to than Jason.
The whole reason I started blogging was because I was the first of my immediate friends to get married, and didn't know many other newlyweds. Jason and I had a somewhat rough first year. He and I are still very much opposites, and the whole time we were dating, and that first year of marriage land, were hard to sometimes navigate.
But in the end, we always make it work. He's the funniest, smartest guy I know. When he told me on our first wedding anniversary that he was accepted to law school in Jacksonville (about four hours away), I knew I was in it forever. As you know, we stayed local, after he was accepted to two more law schools within weeks of each other. Even that feels like a lifetime ago.
Through law school (EIGHT MONTHS LEFT!!!!!!!!!!!), buying our first home, helping raise a nephew, having fun…whatever it is, we have become quite the team. It's amazing what a little patience, and time can do. Not every day is perfect, but it's pretty damn close 90% of the time. Of course we have our differences, but it's also something I like about us too.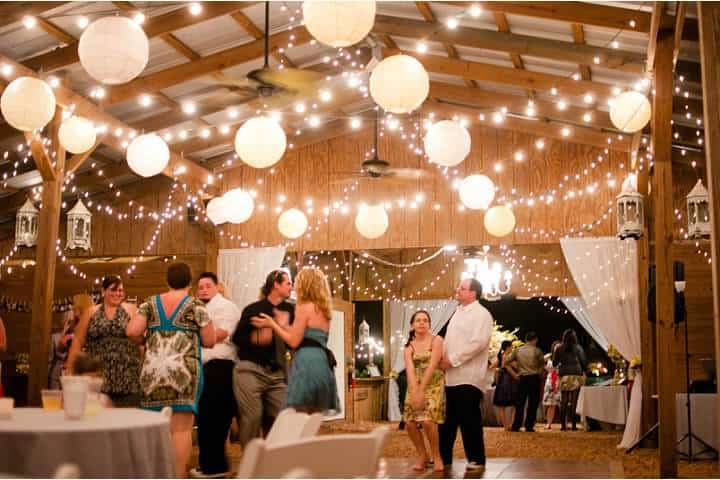 Thanks to said law school, this time of year is kind of a pain in the ass. Jason is in finals mode, and I don't see him very much. So to celebrate what I think is a milestone of five years, I made a fancy dinner at home; seared scallops, followed by stuffed pork chops with mashed cauli.
I bought Jason an antique wood sign in the shape of Florida for our house, since the fifth anniversary is wood, Jason is a Florida native, and where the story as "us", began. I love it so much! And I was quite impressed with myself for the meal, and for the gift.
…until Jason gave me his gift. It cost no money, but took time away from his studying to make me a video of our life together these last nine years. I've watched it at least ten times, you guys. Out of every pricey gift he has ever bought me, or any expensive dinner, or fun vacation we have taken, this video is the absolute best thing he has ever given me!
Who knew nine years ago, I'd go to a happy hour, meet a guy, and we'd end up here? Love the one you're with, kids <3 Happy Monday!