Since Valentine's Day is on a Saturday this year, I am alllll about the a breakfast in bed. Nothing complicated, but tasty and easy to bring back to bed. Enter Berry Trifles for Two [with Greek Yogurt]! You can fancy this up on a pretty platter and snuggle back in bed for a Netflix marathon.
I mean, because I can't be the only one who thinks breakfast in bed with my Valentine and a bit of Netflix is romantic…right? Is that just a married thing? Me thinks not.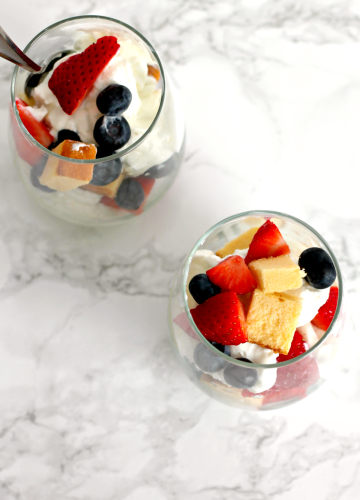 I'm guest posting for Melissa why she is away on maternity leave! Head on over to Melissa Creates to snag the recipe for this easy Valentine's Day breakfast in bed…
Happy Valentine's Day!
P.S. See more of my Valentine's Day ideas on Pinterest!