This post is sponsored by Certified Angus Beef in conjunction with a social media campaign through Sunday Supper LLC. All opinions are my own.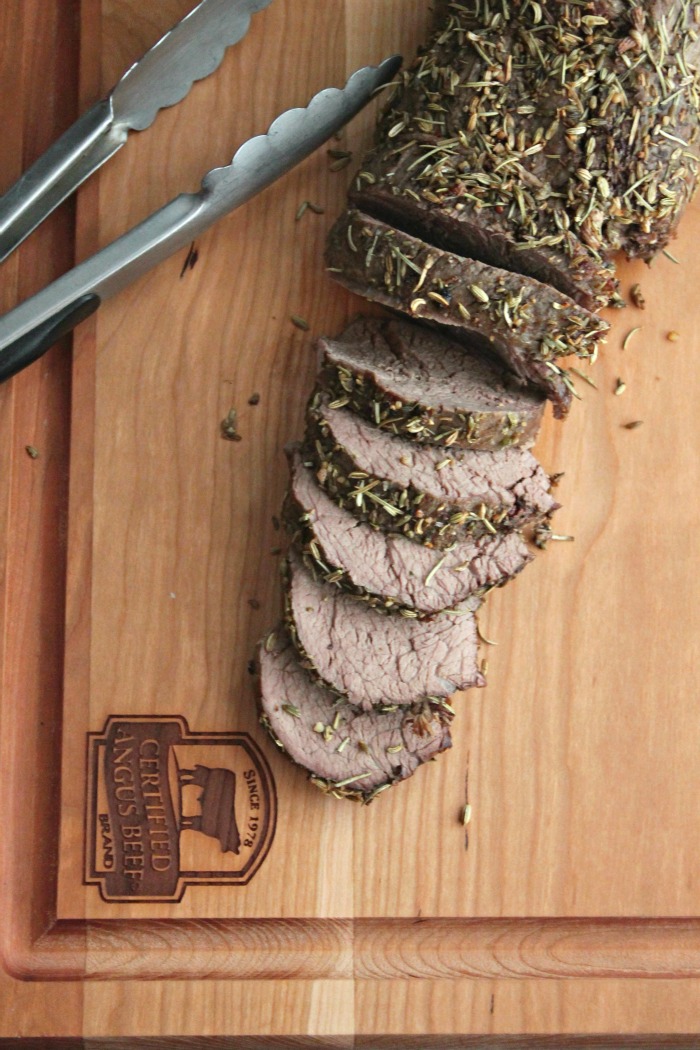 I can't even believe we're already planning for the holidays. Growing up, we always had an Italian feast at my parents house; pastas, salads, and loads of appetizers (still do. thanks mom). My mom did it all. With my in-laws, everyone brings something, but my mother in-law provides the main dish (meat).
Either way, the memories we create around the food we eat is what I tend to remember more than anything else. And now that I host most main holidays at Casa de Crews in some capacity (Thanksgiving for the in-laws, Christmas Eve for my immediate family), I want to be part of those memories, instead of stuck in the kitchen.
But like my momma, I want to do it all, and plan a tasty feast for the masses! I plan to make as much ahead of time as I can. That way, I can be a part of the fun, and enjoy all my work with the fam.
Really, we love all kinds of protein at Casa de Crews, but there is something "fancy" to me about a Certified Angus Beef® Roast. It seems classic, comforting, and is not something we grew up having. Maybe I am slightly rebelling against my Italian momma with this choice. Then again, they eat beef often at mom and dad's too, so I think we're all winning this year.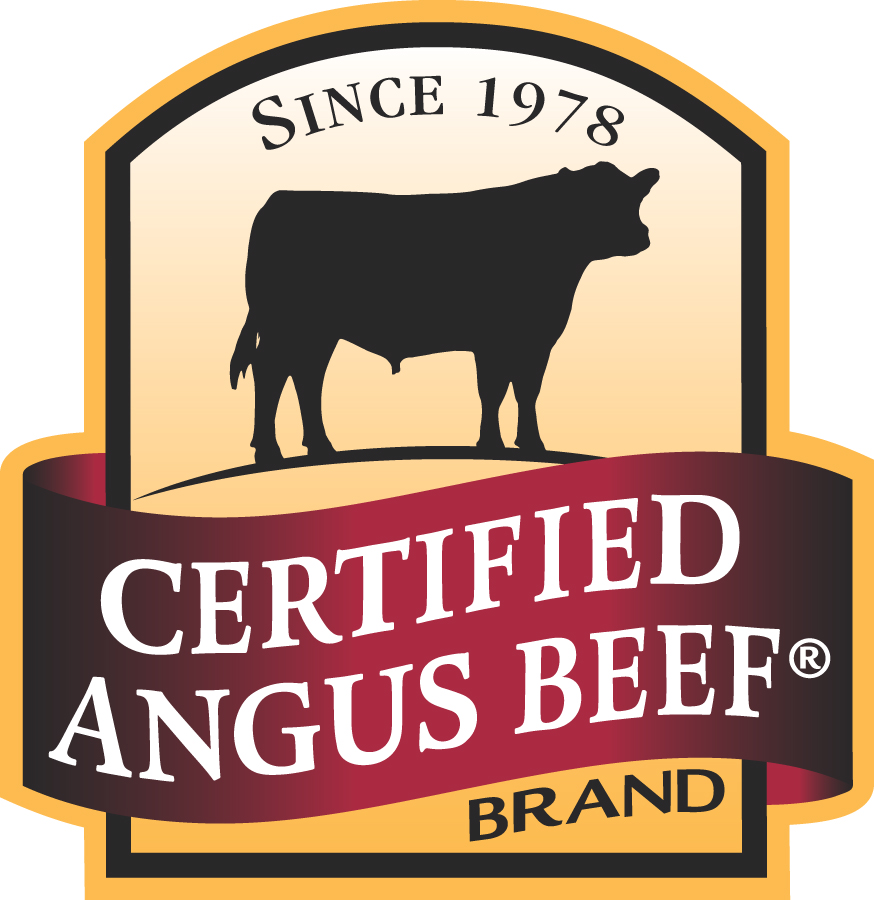 I'll be honest with you; a roast kind of scares me. How long do I cook it for? I like one temperature, and my sister likes another. What if I overcook it, and ruin the whole thing?! These are legit concerns I have when hosting for the holidays. In all honesty, no one would care if I messed up the roast. My family (both sides) just seem happy to not be the ones in charge every now and then. But if I'm spending my money (err, "our" money #marriage), and taking my time, I want to do it right. Plus, do you even know how hard of a time, I'll get from my siblings, and a few friends if me, the "food blogger" messes up dinner?! Uh, yea, no thanks.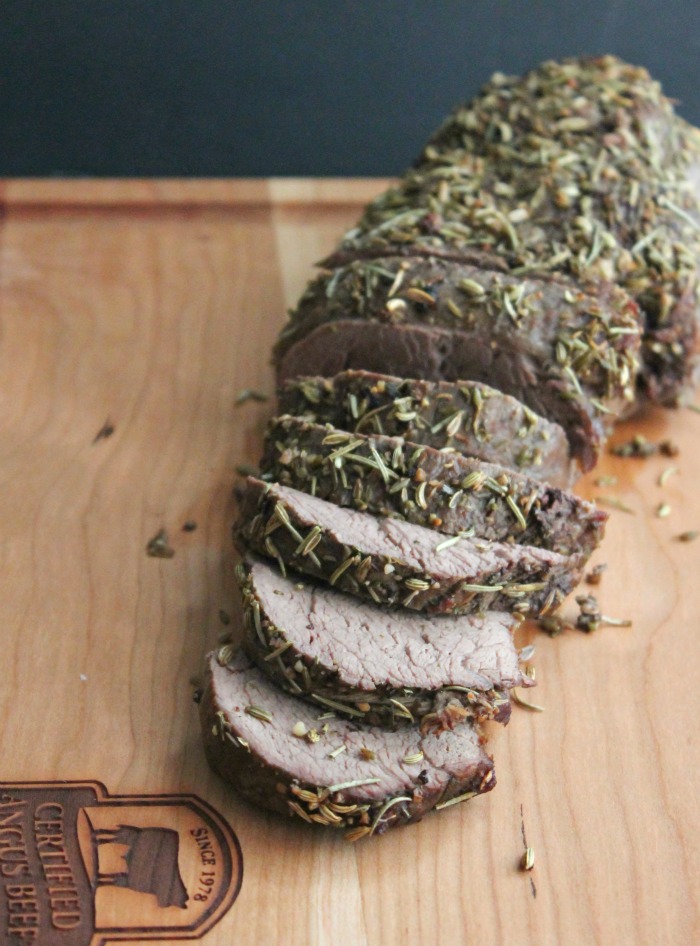 There are a few ways I am able to make sure I serve the perfect roast this holiday season:
+ Trust your butcher (and ask questions!) – Thanks to Jason (Casa de Crews truly is a team effort some days), we were able to buy a Certified Angus Beef® Tenderloin from Mazzaro's Italian Market in St. Petersburg. The butcher trimmed off any fat, and told Jason how to freeze it with a "hard freeze" and how long it needed to defrost, if we planned to serve it at a later time. As far as I know, Jason didn't ask for any prepping tips, and yet the butcher at Mazzaro's still gave Jason all that valuable info – which he could then give to me. Find your next Certified Angus Beef® roast here. Our butcher also tied the roast, to ensure even cooking. Something I didn't know a thing about.
+ Utilize the Roast Perfect App – Um, so unless you've roasted many a tenderloin, how would you even know how to properly cook a roast? That's honestly the biggest task that intimidates me. The app, Roast Perfect, gives me suggestions on cut and size, calculates exact cooking times (phew!) and provided me with not only recipes for each cut of beef, but also suggestions for sides. I obviously enjoy planning menus for a special holiday dinner, but it's also nice to know that I can get a little help while I'm already playing around on the app. The ingredients for today's recipe are my own, but I followed the cooking instructions to a tee from the Roast Perfect App.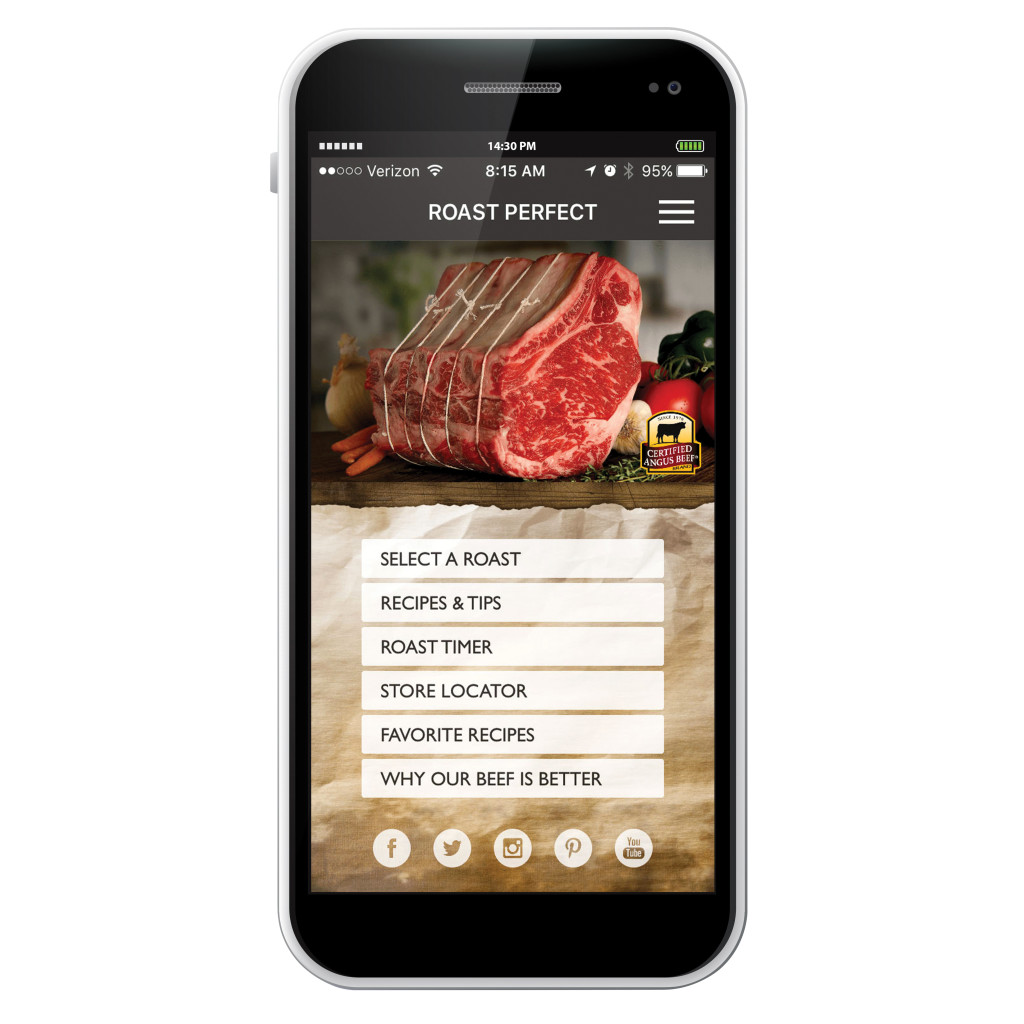 + Make sides and/or appetizers ahead of time – The very first year we hosted a holiday as a married couple, I clogged our kitchen sink with potato peels. On a Sunday. When our maintenance staff were not available. I legit almost had a meltdown in front of my in-laws. It was not a pretty time. The good news: no one seems to remember this happened, except me. haha. You don't have to boil, and mash potatoes days ahead of time, but you can peel (for the love of God, not in the sink. Apparently) and cube the night before. You can make a salad the day before. Think smart, not hard!
There are a lot of traditional recipes out there for beef roasts this time of year. And while I like to keep it simple, this isn't your mom's beef tenderloin recipe, my friends. I'm on a fennel kick, and decided to create a "crust" using crushed fennel and herbs and let this lean beef tenderloin do it's thang.
[bctt tweet="Perfect for the holidays! Fennel and Herb Crusted Beef Tenderloin #SundaySupper #RoastPerfect @CertAngusBeef "]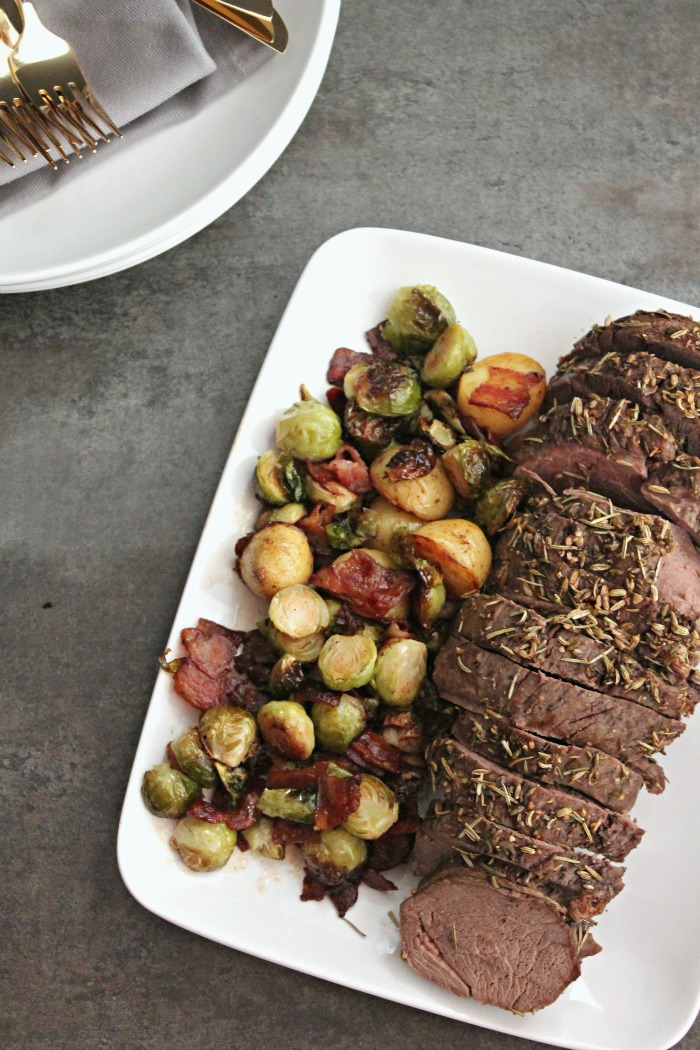 [amd-zlrecipe-recipe:59]
Get social with Certified Angus Beef®: Tweet | Facebook | Pinterest | Insta | YouTube | Periscope
Make sure to visit the Certified Angus Beef® Roast Perfect Pinterest board for all your beefy holiday needs!
See what others are sharing for today's special #SundaySupper:
Holiday Roasts
Plus Selecting the Perfect Roast by Sunday Supper Movement
Join the #SundaySupper conversation on twitter on Sunday! We tweet throughout the day and share recipes from all over the world. Our weekly chat starts at 7:00 pm ET. Follow the #SundaySupper hashtag and remember to include it in your tweets to join in the chat. To get more great Sunday Supper Recipes, visit our website or check out our Pinterest board.
Would you like to join the Sunday Supper Movement? It's easy. You can sign up by clicking here: Sunday Supper Movement.