A few weeks ago, I had some ah-mazing dinner plans after work with friends at a new spot in Tampa. Sadly, I was stuck at at the office later than I expected to be, and couldn't make it to dinner with everyone.
Starving, I wasn't sure what I'd do for dinner – until I remembered I had a saucy packet of Taco Skillet Sauce from McCormick! I also had a package of ground turkey that needed to be used, and we generally always have Mexican inspired ingredients in our home; fresh guacamole [something I make weekly!], shredded cheese, and lettuce. And with that, a new dinner was born.
These Turkey Taco Lettuce Wraps with McCormick's #McSkilletSauce is a perfect #WeekdaySupper! They were ready in under 30 minutes, and since Jason had class, there were tons of leftovers for us both to enjoy as lunch the following day. Any time I can find a meal that is just as good the next day, and I'm a happy kid.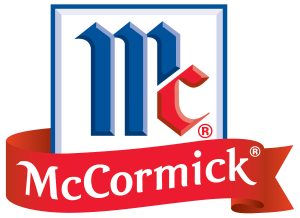 Click here to visit McCormick's website to learn more about Skillet Sauces or click here to follow McCormick's Easy Skillet Dinners board on Pinterest! You can also follow McCormick on Facebook, Instagram and Pinterest.
We've got some tasty, easy, and delicious #WeekdaySupper meals using McCormick Skillet Sauces all week, so be sure to check back daily, to snag all of the fabulous recipes!
Monday – Slow Cooker Sicilian Chicken by The Dinner-Mom
Tuesday – Garlic Shrimp Stir Fry by The Messy Baker
Wednesday – Turkey Taco Lettuce Wraps by Casa de Crews
Thursday – Chicken Fajita Bowls by Family Foodie
Friday – Smoky Applewood BBQ Chicken Salad by Peanut Butter and Peppers
Disclosure: This post is sponsored by McCormick in conjunction with a social media campaign through Sunday Supper LLC. All opinions are my own.