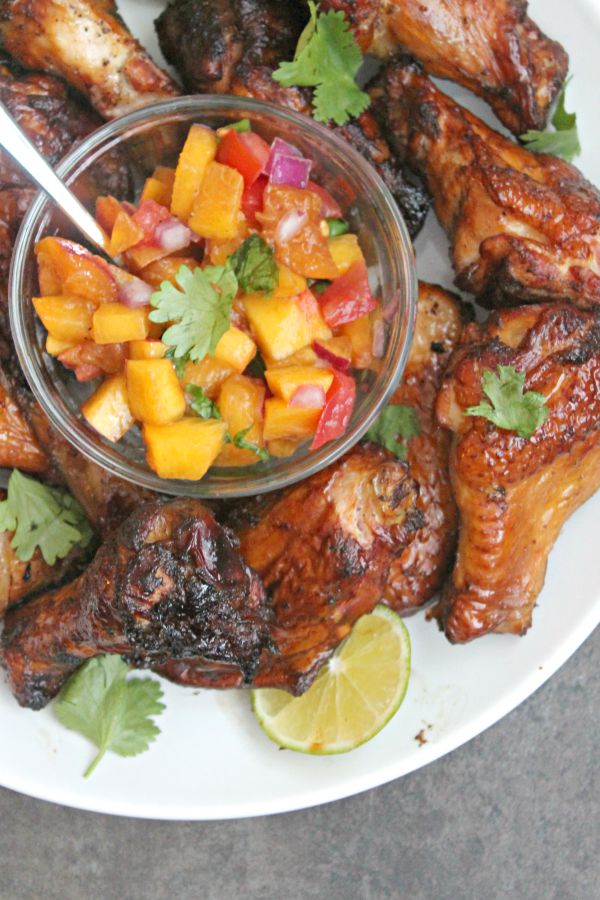 Truth be told, I never was a fan of fruit salsas. I thought they were weird, and why ruin a good thing (as in tomato salsa)?
But then I made a Pineapple Salsa for The Flair Exchange, and my life was forever changed. That sounds dramatic, doesn't it? Life changing salsa…jeez, Nichole, calm yo' self.
But really, fruit salsas in the summer are insanely good. And even though all things pumpkin are popping up, it's still summer-time, you guys. And sadly for us Floridians, it is still s.u.m.m.e.r. for a few more months…so excuse me while I keep on making fruity salsas!
We had Jason's family over this past weekend for lunch. My grill-master made Cilantro-Lime Chicken Wings (and smoked ribs, and a whole chicken. That man is obsessed. But then we have protein all week, and I don't have to cook…so I'm good with his new found meat smoking obsession), and I wanted something sweet to go with them.
After attending the Food and Wine Conference this year, I was able to try a sweet Georgia Peach (and a Peach Smoothie, but that's another recipe for another day), and thought a Peach Salsa full of cilantro would go so well with these wings!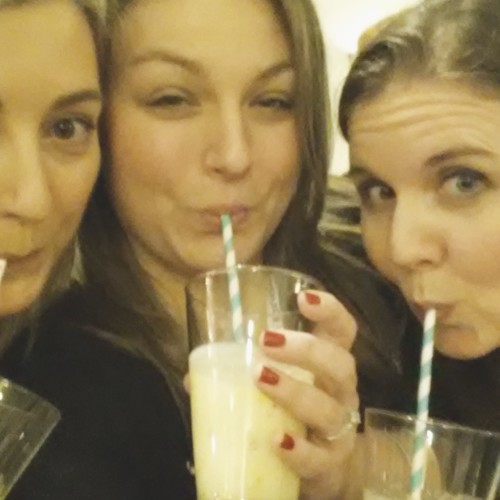 So while Jason was outside sweating to death to get the wings just right, I was in the cool A/C making this salsa. My life is so hard…
[bctt tweet="How to make Peach Salsa!"]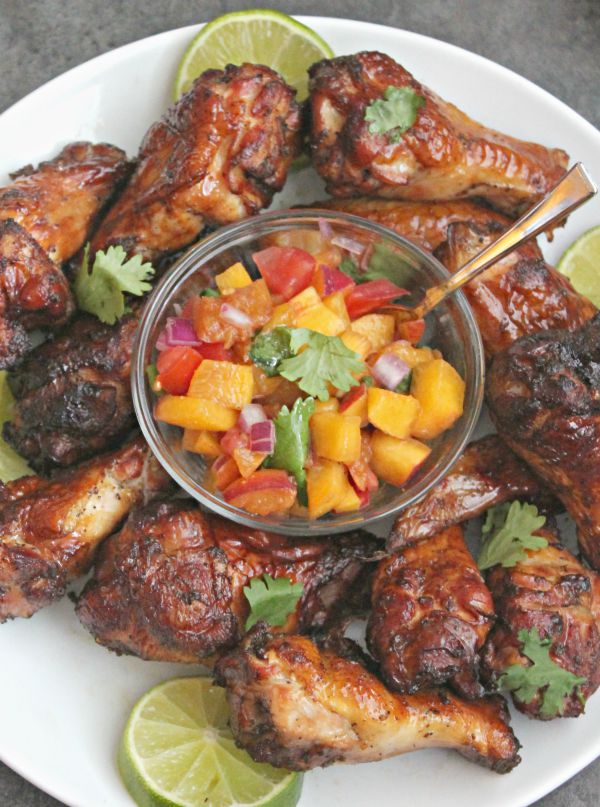 These wings with Peach Salsa would be a perfect way to say good-bye to summer during Labor Day weekend! You can easily maintain the ripeness, by storing your fresh peaches in the refrigerator.
[amd-zlrecipe-recipe:46]
Are you a fruit salsa fan, or a traditional salsa fan?
Thanks to the Georgia Peach Council for a case of fresh, ripe, sweet Georgia peaches. All opinions are mine. Now go make this salsa! Olé