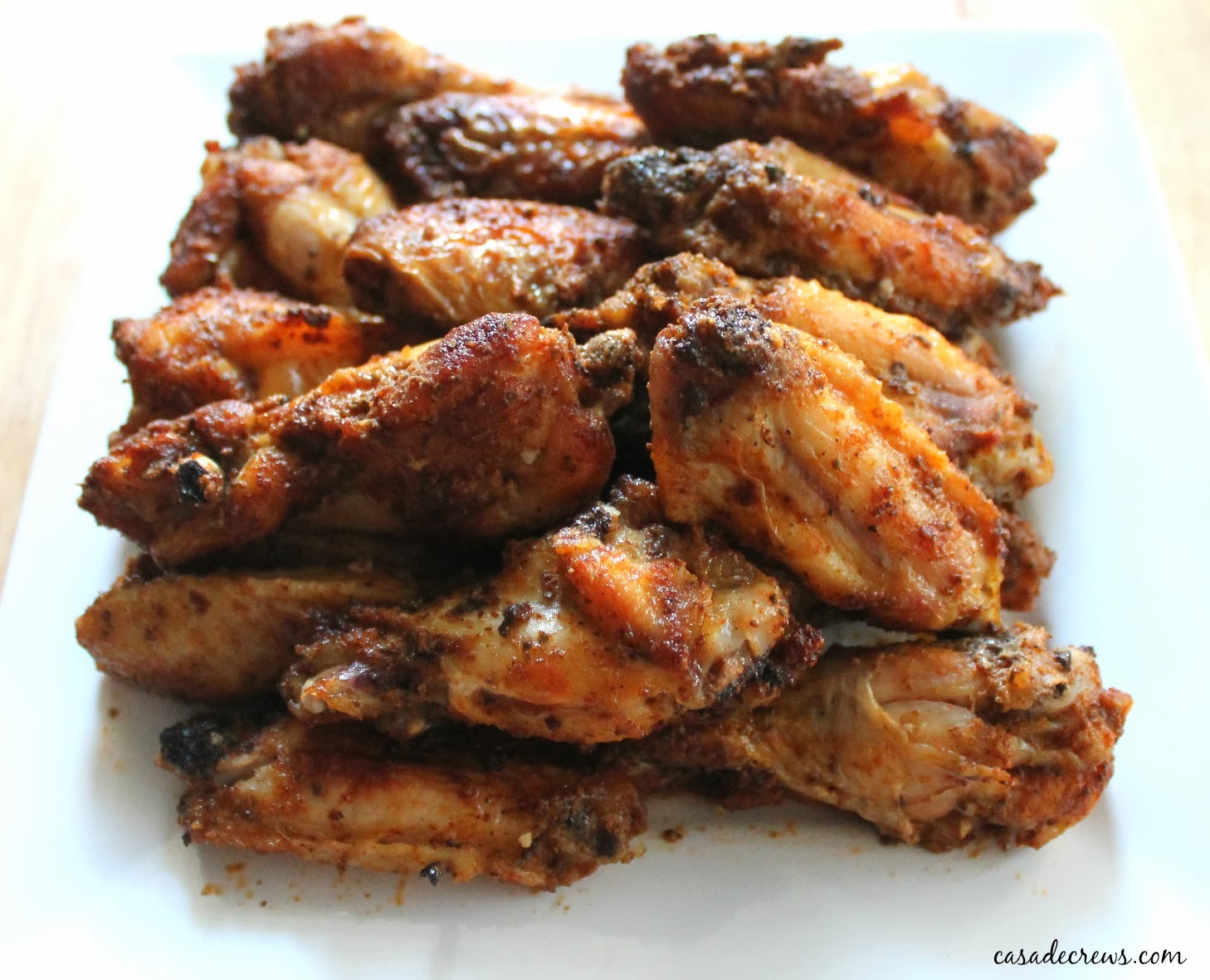 Happy Game Day, ya'll! While the mister is interested in watching the actual you know, game, I am all about the food, drinks, and commercials that come with Super Bowl Sunday. Who is with me?
My fave foods to stuff my face indulge in while watching any sport are nachos loaded with glorious cheese, salt and vinegar chips, and/or chicken wings.
Since we're watching what we eat these days at Casa de Crews, my beloved nachos are out, as are the chips. But the wings? I found a way around that one, my friends! As a girl born in Buffalo, New York, I knew I had to get a wing fix, somehow.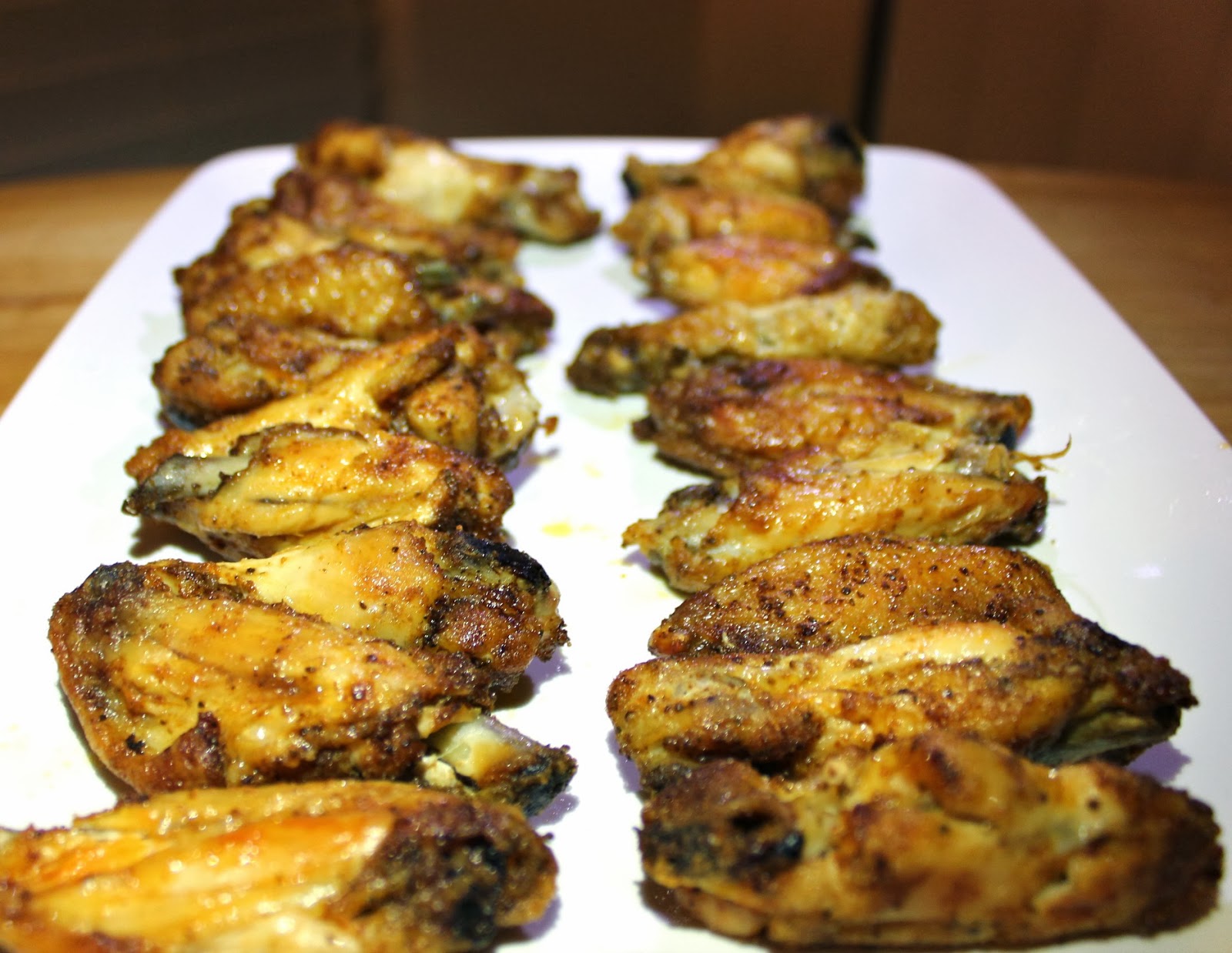 Tuesday night, we often join our friends for live trivia at our local Buffalo Wild Wings, and I almost always order the Salt and Vinegar dry rubbed wings, when we play. Don't get me wrong, I love the traditional Buffalo style, but the flavors on the salt and vinegar are my absolute favorite!
So after scouring the internet for the right recipe, I was disappointed to come up empty handed; I was a sad lil' wing connoisseur–until I played with a few spice combinations to find what I consider the perfect at home salt and vinegar chicken wing. After a bit of trial and error, and copious amounts of taste testing, ahem, I think I finally got this recipe just right.
I baked these babies for a somewhat "lighter" version. Enjoy!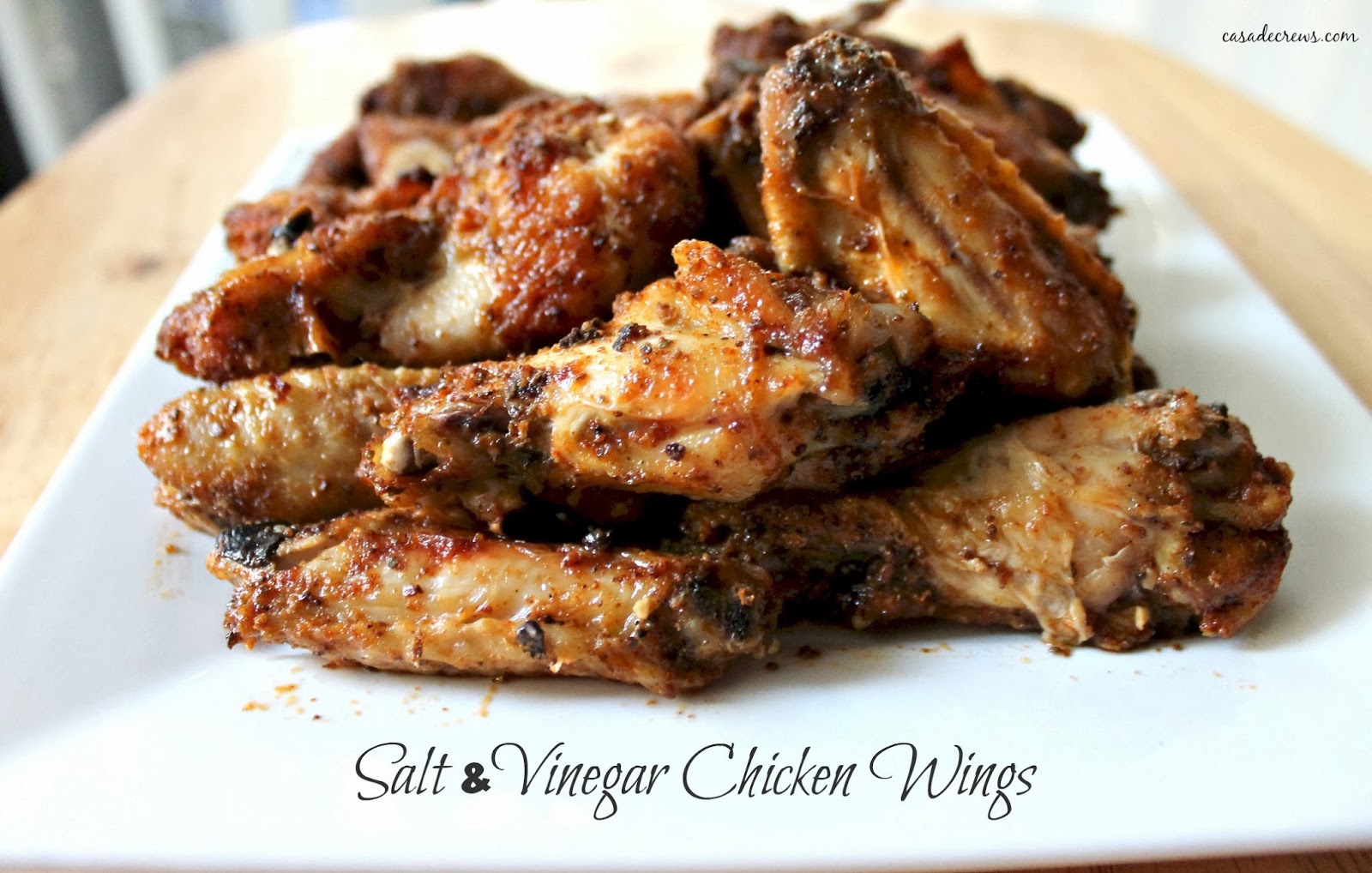 Ingredients
2

lbs

fresh chicken wings

-

approx 20 wings and drums

nonstick cooking spray

3

tablespoons

white distilled vinegar

2

tablespoons

old bay seasoning

1/2

teaspoon

salt

ranch dressing -

, to dip (optional)
Instructions
Preheat oven to 400F.

Using a bowl, or plastic gallon-sized bag, toss wings in old bay seasoning to coat.

Line a cookie sheet, or broiler pan with foil. Spray non-stick cooking spray on foil. Line baking sheet or broiler pan with wings.

Bake for 25 minutes. After 25 minutes, flip wings over to ensure both sides become crispy. Cook for 25 more minutes.

To a separate bowl, mix vinegar and white salt. Toss cooked, crispy wings in vinegar/salt mix.

Serve with celery and ranch, if desired.
Nutrition
Serving:
5
wings
|
Calories:
250
kcal
|
Protein:
20
g
|
Fat:
17
g
This post may contain affiliate links. Purchasing through them help support this website. Please see the disclaimer here.